HIGHER ED TEACHING STRATEGIES FROM MAGNA PUBLICATIONS
Free Reports Just for
You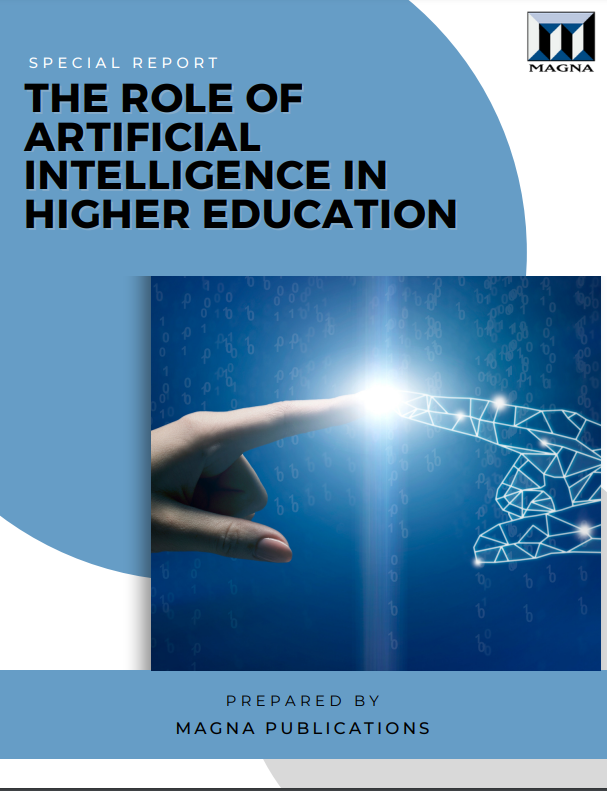 In today's rapidly evolving digital landscape, artificial intelligence (AI) has emerged as a transformative force in various industries, and higher education is no exception. This comprehensive report delves into the significant role played by ChatGPT and AI technologies in reshaping the landscape of higher education.
With our special reports, the Faculty Focus Live podcast, and other programs, we aim to offer professional development opportunities to educators across the globe. 
Browse by the topic categories below and download a PDF of the report that interests you. By downloading a free report, you will automatically be signed up for the Faculty Focus newsletter.