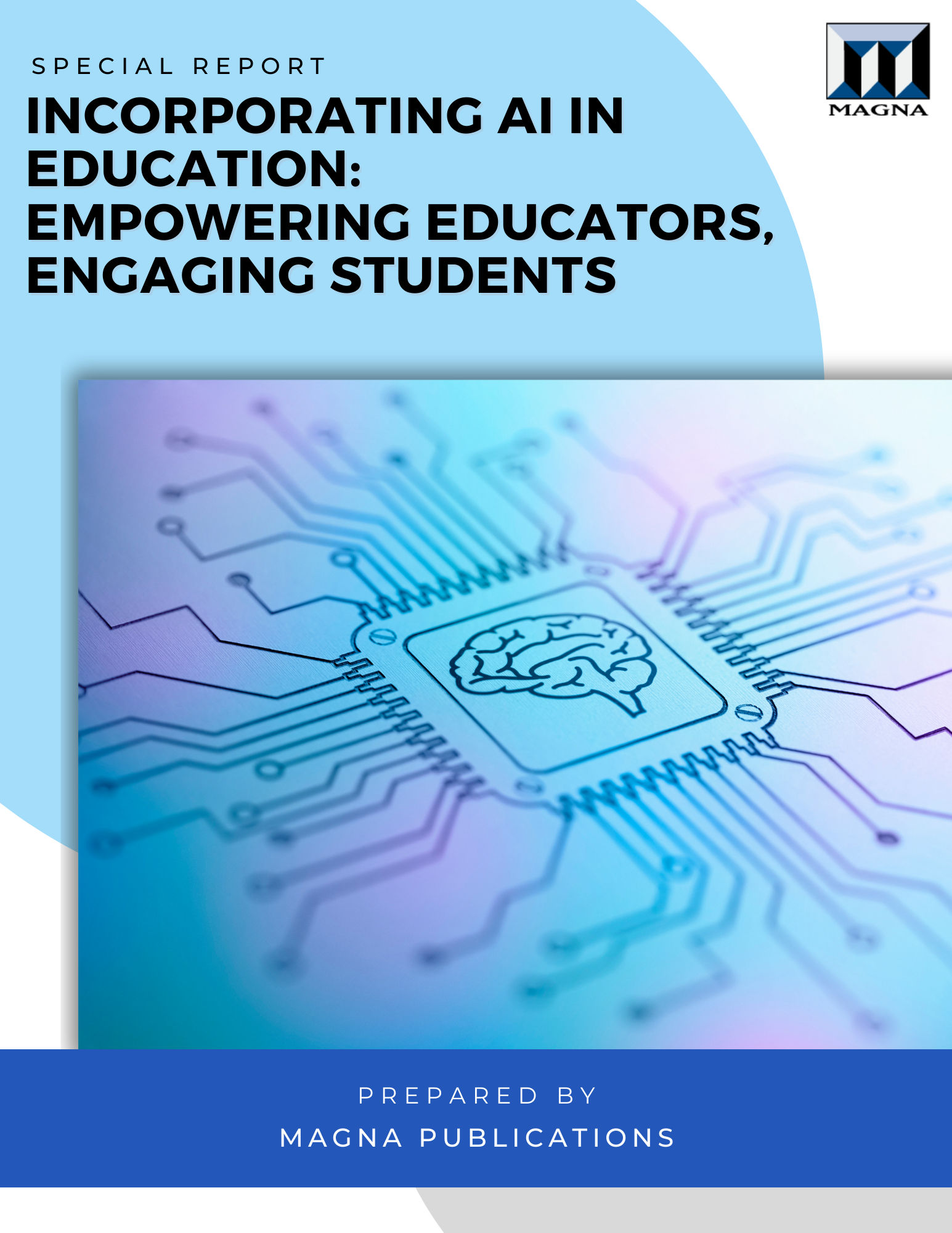 This special report dives into the convergence of education and artificial intelligence, offering a comprehensive guide for educators navigating this transformative landscape.
This report emphasizes the importance of transparent communication between teachers and students, aiming to demystify AI's role in education. Additionally, it scrutinizes critical inquiries educators must make when integrating AI into the learning process, focusing on factors like ethics, accuracy, and pedagogical value. Finally, the report offers practical insights and examples for seamlessly integrating AI tools and techniques into assignments, creating a more dynamic and engaging learning experience. Together, these articles provide a comprehensive framework for educators to harness the power of AI while fostering an environment of trust, responsibility, and enriched learning.
This report is free when you sign up for Faculty Focus, a free newsletter with effective pedagogical techniques to bring with you to both the classroom and online!
This special report contains the following articles
Reducing AI Anxiety Starts by Talking with Students
Get a FEAL for AI
Essential Considerations for Addressing the Possibility of AI-driven Cheating, Part 1
Essential Considerations for Addressing the Possibility of AI-driven Cheating, Part 2
How to Incorporate AI into Assignments