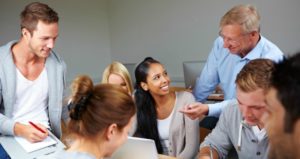 I looked down into the menacing waters as a rogue wave jolted the raft. Trembling, I stepped back, my chattering teeth and throbbing heart in perfect sync.
"Let's go!" It was Miss T, her tone, fierce and impatient.
Again, I crept forward, looking out toward the distant boat wondering how in the world I would ever make the 30-yard swim. Suddenly: hands on my shoulders—a push. I was airborne.
Read More »