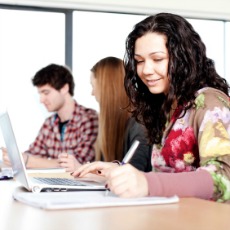 How often do you hear the following sentiments from students?
• "I won't ever use anything I am learning in this class, but I have to take it to graduate."
• "I don't care about this class. I just need a passing grade."
• "I can't remember anything I learned in that class."
Granted, not all classes cover interesting material—or at least material that's of interest to students who may be there only to fulfill a requirement. While we can't change what needs to be taught, we can change how we deliver it. If we make the right adjustments to our course design and teaching methodologies, we will hear less complaining in our classes. So, what can we do to achieve higher levels of student satisfaction and long-term learning that lasts far beyond the end of our class?
Read More »