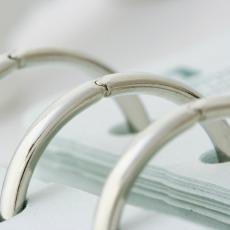 CURRENT ARTICLE • December 6th, 2013
By: Julie Glass, PhD in Faculty Development
I recently attended the annual conference of the International Society for the Scholarship of Teaching and Learning (ISSOTL). The conference allowed me to reflect on questions about the scholarship and practice of teaching and learning, and it fueled thoughts that eventually led to this article on how we might go about modeling scholarly practice.
OTHER RECENT ARTICLES
---
By: Peter Kakela, PhD in Teaching and Learning
It is 6:00 a.m., Tuesday, August 28. My first day of class is this Thursday. It's the end of summer, and once again, I am nervous about teaching. I just woke up from a bad dream. I was standing in front of a new class, totally unprepared. I think I had my clothes on, but there was nothing—I mean nothing—in my head.
---
By: Maryellen Weimer, PhD in Teaching Professor Blog
My second cousin will soon graduate with a degree in graphic design. Yet his heart isn't in his major—it's in stand-up comedy. He first majored in communications, found that "boring," contemplated a theatre major, and finally settled on graphic design. His parents supported the graphic design choice. It seems like an employable option.
---
By: Rob Kelly in Online Education
Online instructors face the challenges of keeping a course up to date, engaging students, and maintaining integrity. Having students generate some of the course content can address all three of these challenges.
---
By: Emily A. Moore in Online Education
Not all online courses are created from scratch. Many—if not most—are online versions of courses that have previously been taught face-to-face. In these cases, where an instructor or instructional designer is adapting an existing face-to-face course for online delivery, assessments already exist.
---
By: Maryellen Weimer, PhD in Educational Assessment
Multiple-choice questions are not the pariah of all test questions. They can make students think and measure their mastery of material. But they can also do little more than measure mastery of memorization. Memorizing is usually an easier option than thinking and truly understanding.
---
By: Dave Yearwood, PhD in App Of The Week
I remember well the days when digitizing documents and photographs was a huge challenge. Scanners in the 1990s were not readily available, expensive, took up about the better part of one's desk, cumbersome to use, and the output quality varied from scanner to scanner. My first desktop scanner, a high-end SCSI scanner, cost around $2000 in 1994!