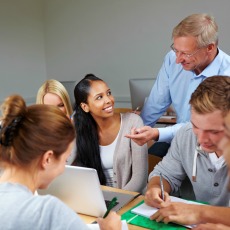 CURRENT ARTICLE • March 2nd, 2015
By: Robert Talbert, PhD in Effective Teaching Strategies
The flipped learning model of instruction has begun to make the transition from an educational buzzword to a normative practice among many university instructors, and with good reason. Flipped learning provides many benefits for both faculty and students. However, instructors who use flipped learning soon find out that a significant amount of work is sometimes necessary to win students over to this way of conducting class. Even when the benefits of flipped learning are made clear to students, some of them will still resist. And to be fair, many instructors fail to listen to what students are really saying.
OTHER RECENT ARTICLES
---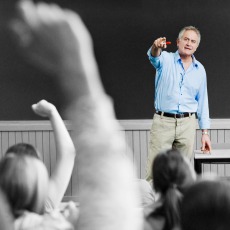 By: Maryellen Weimer, PhD in Teaching and Learning
I was looking at one of my old teaching and learning books, Kenneth Eble's 1988 book The Craft of Teaching. Some parts are now a bit dated, but many are not. It was one of those books that greatly influenced how a lot of us thought about teaching and learning back then.
But I found something in the book that was even older. Eble includes a discussion of and several quotes from an 1879 book (actually the ninth edition) by Josiah Fitch titled The Art of Questioning. Eble writes that it's a small book and was originally aimed at British Sunday school teachers. Here's the quote that caught my attention.
---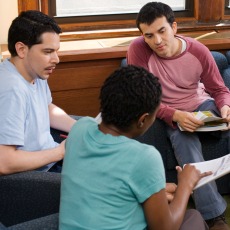 By: Maryellen Weimer, PhD in Instructional Design
Many faculty now have students work in teams to complete course-long projects that are designed to accomplish multiple course objectives and that count for a significant part of the course grade. These groups do not always function well, which concerns faculty. If experiences in groups do not develop good teamwork skills, then maybe it's better not to use groups and have students do assignments individually. Frequently that's what they prefer anyway.
---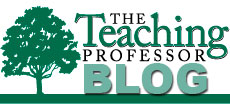 By: Maryellen Weimer, PhD in Teaching Professor Blog
Many of us have encountered cohort groups in our teaching, and by that I mean those groups of students that proceed together through a program, typically a professional one. They take all or most of their courses together, often in lock step. Cohort teaching happens to some degree in most courses. Students in a major at smaller institutions often end up taking many of their courses together. Sometimes there are cohort groups within a class, say a group of commuter students who went to the same high school, or students who live on campus in the same residence hall, or a group of adults taking a work-related course.
---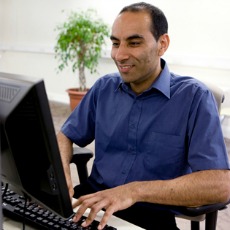 By: Rob Kelly in Online Education
When Sheri Litt became dean of arts and sciences at Florida State College's Open Campus, one of her priorities was to address the issue of online learner satisfaction and success. "We started looking at the data," Litt says. "We looked at students' comments on surveys to find out what they were disappointed with in their online courses. And a lot of comments [said, in essence,] 'I felt my instructor didn't care' or 'I felt my instructor would just log in once every six weeks' or 'It would take an entire semester for the instructor to grade an assignment, and [he or she] didn't really give me any feedback so I could develop my skills.'" Based on this qualitative approach, Litt and her colleagues developed a set of best practices that have improved student motivation, satisfaction, and success.
---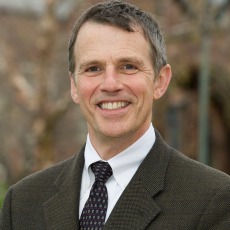 By: Kenneth L. Parker, PhD in Teaching and Learning
In the spring of 1991, I returned to teaching after more than five years as a Benedictine monk. The monastery had been founded in China in the 1920s, and when exiled after the Chinese Revolution, the community had relocated to the Mojave Desert in California. During my novitiate, I had taken up a private study of modern Chinese history, even though my research and academic formation at Cambridge University had been in early modern English puritan studies. When my community sent me to study theology at the University of Fribourg in Switzerland, I also studied the history of missiology and continued to read about the modern emergence of Christianity in China. So when the history department of a small liberal arts college in Santa Barbara asked me to teach a non-Western course after I left monastic life, I suggested Modern Chinese History.
---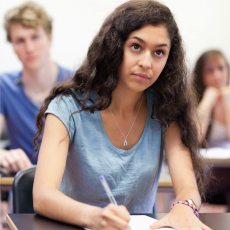 By: Maryellen Weimer, PhD in Teaching and Learning
Students can be pretty demanding about wanting the teacher's PowerPoints, lecture notes, and other written forms of the content presented in class. And a lot of teachers are supplying those, in part trying to be responsive to students but also because many students now lack note-taking skills. If they can't take good notes, why not help them succeed by supplying them with notes?