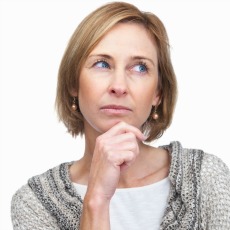 CURRENT ARTICLE • September 16th, 2014
By: Jennifer G. Craven in Teaching Careers
Last week, an imposter took over my classroom. Come to find out, that imposter was me.
I started teaching three years ago. I was fresh out of graduate school, equally thrilled and terrified at the prospect of teaching my own classes. On paper it sounded straightforward: teach others the same material I just finished learning myself. I could do that, I told myself confidently. Then on the first day of class I met The Imposter.
OTHER RECENT ARTICLES
---
By: Bruce C. Kelley, PhD in Faculty Development
This is an era of rapid transformation and heightened opportunities for Faculty Development Centers (FDCs). There is a growing realization that faculty development can be a crucial component in addressing some of the most significant challenges facing higher education, including technology's impact on teaching, reliance on part-time and distance faculty, and student success.
---
By: Maryellen Weimer, PhD in Effective Teaching Strategies
Many faculty now have students do some graded work in groups. The task may be, for example, preparation of a paper or report, collection and analysis of data, a presentation supported with visuals, or creation of a website. Faculty make these assignments with high expectations. They want the groups to produce quality work—better than what the students could do individually—and they want the students to learn how to work productively with others. Sometimes those expectations are realized, but most of the time there is room for improvement—sometimes lots of it. To that end, below is a set of suggestions for improving group projects. A list in the article referenced below provided a starting place for these recommendations.
---
By: Julia VanderMolen, Ph.D. in Online Education
The traditional, hour-long lecture that is so familiar to on-the-ground undergraduates has little place in an online learning environment. However, a shorter, more tightly focused microlecture can help engage learners and add a multimedia punch to a course. Cognitive science indicates that learners have a limited capacity for learning, both in terms of concentration time
---
By: Maryellen Weimer, PhD in Teaching Professor Blog
Yesterday I got an email from a faculty member who had just received her spring semester student ratings (yes, in August, but that's a topic for another post). She'd gotten one of those blistering student comments. "This teacher should not be paid. We had to teach ourselves in this course." I remember another faculty member telling me about similar feedback, which was followed later with a comment about how the course "really made me think."
---
By: Robert E. Cipriano, Ed.D., and Richard Riccardi, Sc.D. in Academic Leadership
Incivility and lack of collegiality are on the rise in institutions of higher education (Cipriano, 2011). This phenomenon can range from disputes and tension at one end of the spectrum to violence at the other. There are many departments that suffer from non-collegial, uncivil, and nasty encounters between faculty members, faculty members and professional staff, and faculty members and students.
---
By: Amy Erickson and Catz Neset in Online Education
Remember feeling nervous before starting your first day on the job? You may have experienced butterflies in your stomach, had questions about expectations, or concerns about learning the rules and finding information. Students feel the same way with a new professor, regardless if the class is face-to-face or online. With technology, you can reduce new-class jitters and get your students on track for success.