SlideDog´s latest version empowers presenters, teachers and professors to reach out to the audience on their mobile phones, laptops and tablets.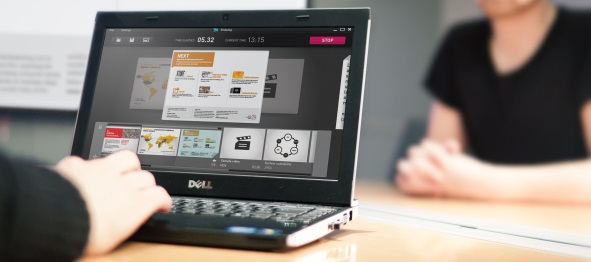 Any presenter or lecturer will tell you that their audience spends just as much time playing with their mobiles and tablets as they are following the presentation. The team behind SlideDog sees this as a new and exciting channel to engage and interact with the audience in ways that will change presentations forever.
SlideDog integrates this new channel as a natural and seamless part of any presentation. Thanks to SlideDog´s unique presentation platform, you can jump right in with your existing presentation files (such as PowerPoint, YouTube, web pages, pdf and Excel) without any uploads or file conversions.
All new features will be free and available for everyone during the beta period, sign up at http://slidedog.com.
Set your slides free with SlideDog Live Sharing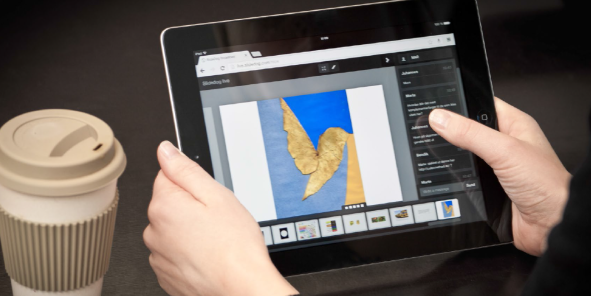 Your presentation is no longer limited to the big screen. Anyone can now follow your slides directly on their own mobile phones, tablets and PCs.
Think of Live Sharing as digital handouts, only synchronized with your presentation on the big screen. By following a given web link, your audience can see your slides on their own device, and also go back to look at previous slides. Your audience can be in the same room as you, at home, or anywhere in the world really.
We will be expanding this feature with the ability to let the audience write (and share) notes and export your presentation as a PDF document.
Audience Engagement – Learning should not be a one-way street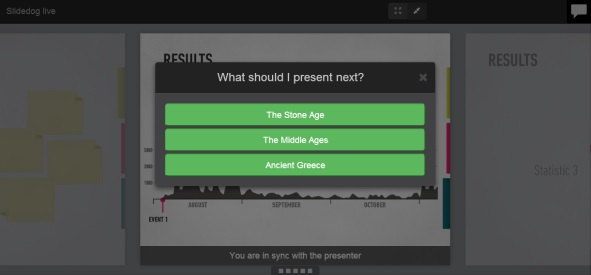 Live Sharing includes the ability of running polls whenever desired. Each person in the audience will have your question pop up on their device.
The answers are instantly presented to you as an easily readable graph. You can also run feedback sessions – as well as follow a chat section open for everyone on the same Live Sharing channel. The chat can also be used by the audience to reach out to you with questions or comments.
The possibilities are endless. Create a quiz, find out what your audience thinks about a subject, or let them decide what to present next.
Web Remote – Control it all from the palm of your hand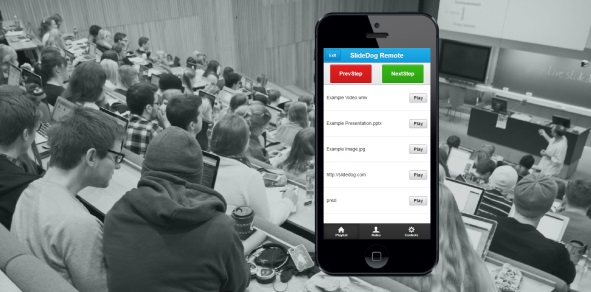 With SlideDog´s new remote control, you can control your presentation from anywhere.
Switch between slides and files from any web connected device (mobile phones, tablets etc) while walking around on stage or in the classroom. No need to be stuck behind a computer. Also, the SlideDog remote fetches your PowerPoint presenter notes and presents them to you as well.
During larger events, the web remote can be used to switch between presentations as new presenters enters the stage. No need to run up on the podium for each presenter switch.
About SlideDog
SlideDog is the only tool that allows you to combine all sorts of presentations and multimedia files into one seamless experience, with no quality loss or awkward software switches.
The product is already a natural part of everyday life for sales people, teachers, technicians, students, managers and other professional speakers who daily give presentations. More than 50k have used SlideDog since launching in mid 2013.
The team behind SlideDog has over 10 years of experience from the event industry and development of presentation software. In addition to a good technical foundation, we have in-house experts in Internet marketing and have had a substantial month after month user growth since product launch.