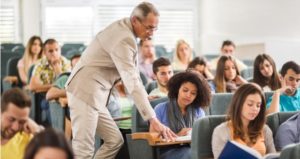 As the associate director at Tulane's Center for Engaged Learning and Teaching (CELT), I work with faculty to help them transform their classrooms into more engaged spaces. One way to do that is by creating opportunities for interaction between the professor and the students and between the students themselves. I always start the conversation on this topic with three questions:
What is the purpose of making a class interactive?
What does an interactive class look like?
What gets in the way of you creating a more interactive space in your classroom?
Read More »