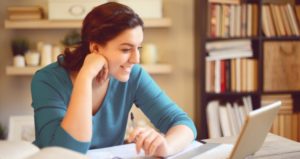 There's a widely circulated YouTube video you may have seen called "A Conference Call in Real Life." To spoof the strange, stilted dynamics of conference calls, it replicates them in a face-to-face setting. Participants stiffly announce their names at the door of a meeting room, are suddenly interrupted by bizarre background noises, and find themselves inexplicably locked out of a room they were just in.
If you haven't watched it, do. You'll recognize the familiar awkwardness of virtual meetings, where the rhythm of conversational interaction is thrown wildly askew by technological hiccups and the absence of visual cues.
Virtual space is not always easy.
Yet, virtual meetings are increasingly common, not only for geographically distributed work teams, but also for online courses.
Read More »