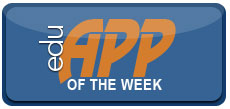 | | |
| --- | --- |
| Product | Scanner Pro (Readdle |
| Category | Productivity |
| Overview | A great tool for digitizing documents and photos. |
| Learning Curve | Very easy to use! |
| Rating (5 star scale) | |
| Cost: | $6.00 |
I remember well the days when digitizing documents and photographs was a huge challenge. Scanners in the 1990s were not readily available, expensive, took up about the better part of one's desk, cumbersome to use, and the output quality varied from scanner to scanner. My first desktop scanner, a high-end SCSI scanner, cost around $2000 in 1994!
Fast forward to 2013 and digitizing documents and photos is a cinch. Today, I can easily digitize anything using the convenience of my iPad or smart phone either for free or for under $10.00—a very good price by any standard!
Scanner Pro for the iPad is moderately priced at about $6.00 (sometimes you can purchase the app for a discount) and it is among one of the better scanner apps on the market. There are a variety of free scanner apps but if you really want to get a good quality image, it might be well worth paying for a decent app. Sure, I have access to a copier that digitizes documents, however, the convenience of an iPad scanner is hard to beat when I need to make a copy of a receipt, digitize a document, or scan a newspaper comic for use in class or a presentation.
My students will sometimes send me a digitized document showing their solution to a math based problem, laboratory exercise, or a labeled drawing using their iPad or Droid scanner. I can then make comments using iAnnotate or another PDF app and return it to students. Once an image is digitized, then working on that image in the computer or on the iPad is rather simple. The Scanner Pro app allows users to print, open scanned images as a Jpeg or PDF document. Users of the app can also fax, or simply upload scanned images to their favorite cloud storage site.
Here are a few screen shots of Scanner Pro.
Summary:
Many have expressed a desire to go paperless but that is proving to be harder than initially thought. Apps like Scanner Pro allow you to turn your iPad or iPhone into a portable scanner—providing a convenient, cost-effective way to keep track of various documents, receipts, and other important papers. Other scanning apps include: Genius Scan (free); Doc Scan (free); or CamScanner (free).
Dave Yearwood, Professor and Chair of the Technology Department at the University of North Dakota.