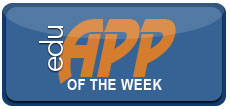 | | |
| --- | --- |
| Product | Idea Sketch (Nosleep Software) |
| Category | Concept Mapping |
| Overview | A no frills concept mapping app that allows for brainstorming. |
| Learning Curve | Very easy to use. |
| Rating (5 star scale) | |
| Cost | Free |
Idea Sketch, as the name implies, is a way to capture ideas and organize them in some hierarchical manner — such as in a concept map or flow chart. Idea Sketch is a no frills app, rather intuitive, and best of all it is free! There is an upgrade option for $3.99 but if all I am going to get are a few more shapes, colors, and fonts, I am not sure that I would opt for a paid version. The free version, which works on the iPhone and iPad, includes a check spell option when typing but the app does not include a way to spell check the entire work when completed.
Here are some of nice features you will find in this app:
You can create a map with straight lines, curved lines, or right angles connecting lines with or without directional arrows. This option is available when you create a new map or after creating using the 'i' symbol in the menu bar.
The displayed concept map can be re-arranged by using a two-finger swipe feature—up/down, right or left.
To move individual shapes, simply press and hold and when the shape is enlarged, then move it to a desired area of the page. The entire map can be moved by holding a blank area of the screen and dragging to a new location.
Tap the document symbol at the top right to switch from map display to outline format.
Tap the '+' sign to add shapes and the 'Ideas' (top left of menu) to add a new file. Importing and sharing is easy and so is the help section.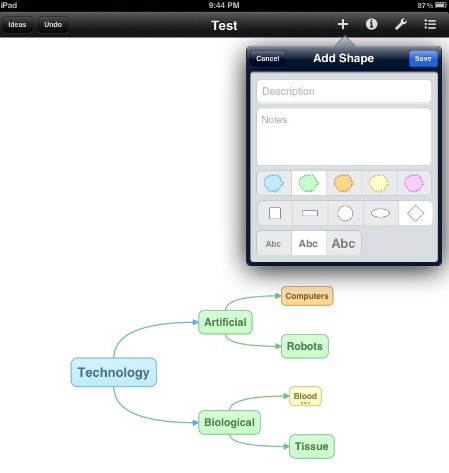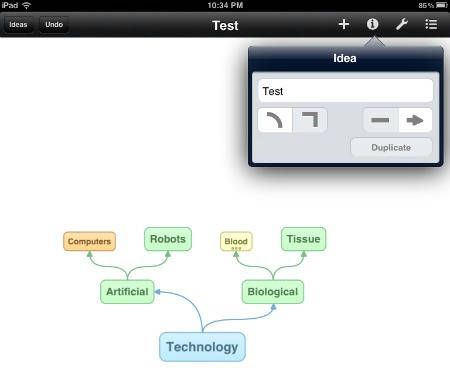 Summary:
Get Idea Sketch app if you are looking for a basic concept map that is easy to use when you need to brainstorm and if you like free apps. The undo feature is nice but there is no redo option. Idea Sketch has the basic action and decision symbols. Adding a new child (idea bubble or box), notes and shapes is easy, and switching between outline and map view is a breeze. Other similar available apps are: iThoughtsHD (mind mapping ($9.99); Maptini ($5.99); Simplemind (free) and Mindo ($6.99). Idea Sketch will do the job of organizing your thoughts into maps or an outline.
Dave Yearwood, associate professor and chair of the technology department, University of North Dakota.