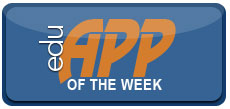 | | |
| --- | --- |
| Product | iAnnotate PDF (Aji, LLC) |
| Category | Productivity |
| Overview | A great app for working with PDF documents. |
| Learning Curve | Fairly easy to use, a great user friendly tutorial to help explain available options. |
| Rating (5 star scale) | |
| Cost: | $9.99 |
iAnnotate PDF is an excellent, full-featured app for marking-up or making notations on PDF files on your iPad. The app handles PDF files in such a way that you will feel as if you are working on your desktop or notebook computer. iAnnotate is well designed, provides a wide range of tools that can be arranged in a customizable manner, and is loaded with editing options.
Indeed, there is little that you cannot accomplish in iAnnotate! Touch a blank area of a document and you are provided with a neat set of standard tools from note, pencil, signature, typewriter and other features. Touch a word and a different set of tools pop up that allows you to copy, highlight, strikeout, etc. One day, while experimenting I even came across an option that allowed me to make a brief recording. This added feature is a great option that provides audio notes to serve as a reminder. Uploading and/or synching iAnnotate documents with Dropbox or some other account is a cinch. Several of my colleagues use iAnnotate to evaluate students' work which they then e-mail. I use the app to mark up articles or take notes on the agenda at departmental or other meetings. Features such as multiple undos, deleting all annotations made—the entire document or just those on a single page—and obtaining a summary of annotations really places iAnnotate high on my selected list of apps!
Here is a short listing of what you can do in iAnnotate: You can search, bookmark, add annotations, insert images, e-mail, or open an image of what you are working on in some other app. The latter is a nice touch but the rolodex to select where to open the image is a bit too small for large fingers. You can customize the tool bar (there are a lot of icons that provide many functions to choose from—think customizable tool bar like you have never seen before); and best of all, you can decide to flatten the changes or simply remove them all. A typed sticky-like note can be attached to handwritten notes and all notes are fully editable. One of the challenges for anyone new to the iPad is controlling the size of handwritten text. I wish iAnnotate had a zoom feature that allows handwritten text to appear more normal in size. A signature option can be used as a fix but it is just that. Zooming in to make your notation and then zoom out is really not a usable option. I find that the "note" function an easier way to make typed notations and this option still leaves plenty of room to make markups.
iAnnotate responds well to many of the gestures that you have come to appreciate when using the iPad. Tap and hold, single and double tap, swipe, and drag, just to list a few. iAnnotate is one well designed app and I think that you will find that it will handle just about anything you can throw at it!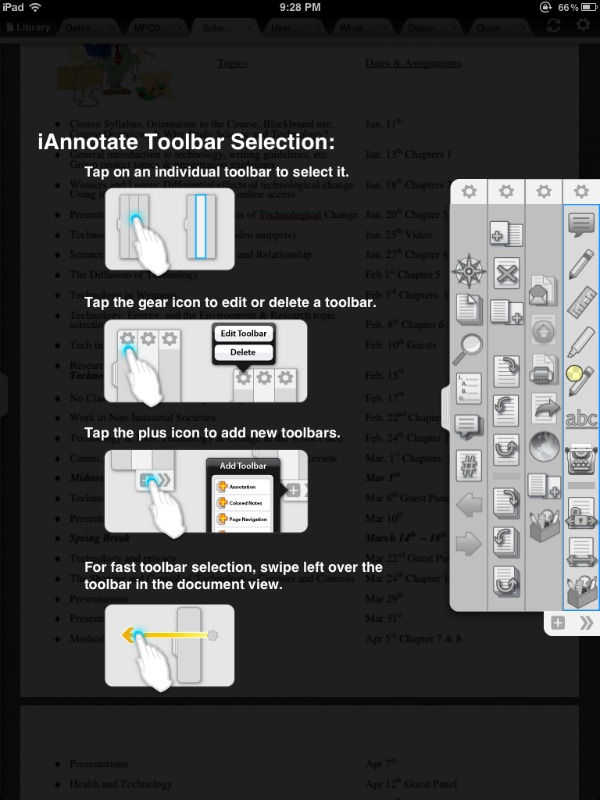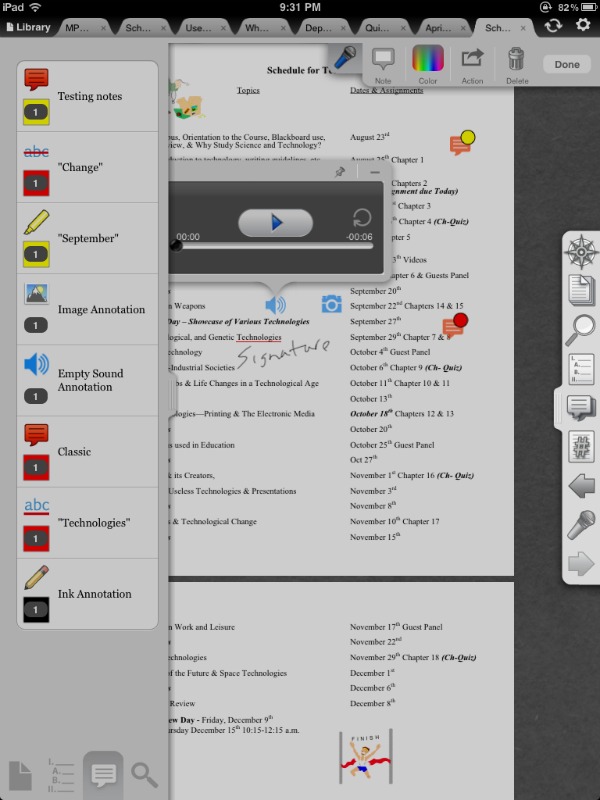 (Click images to see full screen.)
Summary:
iAnnotate is a very robust app that you will come to appreciate every time you use it. I read a lot of PDF files from research articles, departmental documents, to students' work and iAnnotate comes in handy as a good tool for anyone on the go or anyone wanting to go paperless. Some of iAnnotate competition includes: Notability ($0.99); Sundry Notes (free); Catch Notes (free); Note Taker HD ($4.99); Notebook for iPad ($8.99); and WhiteNote ($3.99). I like free apps but I really cannot complain about paying $9.99 for an app that just about does everything with a PDF file.
Now it's your turn. What are some of the ways you work with PDF files and do you have a favorite app for doing so?
Dave Yearwood is an associate professor and chair of the technology department at the University of North Dakota.