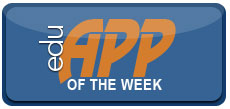 | | |
| --- | --- |
| Product | Pages (Apple) |
| Category | Word Processing |
| Overview | A Word Processing app that has a nice, somewhat intuitive but simple feel to it. Pages provides all of the basics and a bit more. |
| Learning Curve | Rather easy and feel almost natural to use. |
| Rating (5 star scale) | Nice share and print features but needs a more direct route to Dropbox. |
| Cost | $9.99 |
Users of Apple's Keynote should be right at home working in Pages, at least in the way it displays documents, creates or opens new documents, the location of menu items, the way folders are created and deleted, etc. And for good reason; Pages is part of the Apple's iWork suite, which includes Keynote for presentations, Pages for documents, and Numbers for spreadsheets.
To get started in Pages, tap the "+" symbol or "Documents" in the menu area to either create a new document or to access documents. There are 16 templates to choose from when you create a new document and adding text is a breeze, although I prefer using an external keyboard. Tap anywhere in the text box to insert, add, or edit text and the typical ribbon display found in a desktop document creation program appears (font selection, size, character, etc.).

Tap the "X" on the upper right-most part of the screen and the ribbon display disappears for more screen real estate (tap the ruler just below the main menu and the ribbon reappears). The double arrows also allow users to toggle the menu display on/off. Word prompts appear to help with typing and you can even see the word count if desired (turn on from within "Settings"). Like Keynote, there are options for sharing and printing, find/search, document setup, and settings. As with most other apps, holding a document until it shakes provide options for deleting, duplicating, sharing or copying. One of the things you will appreciate in Pages is the ease with which you can make changes to the style of the document in terms of font, character attributes (bold, underline, etc.), text justification and headlines. You also can change the layout and insert various objects (photos, tables, charts, etc.) for graphic-rich reports or newsletters.
Naming a document or folder is as easy as Taping the title area.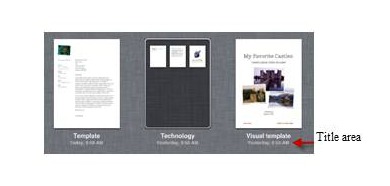 I especially like the option of working in portrait or landscape mode. A good document app should have the feel and response of desktop word processors and that is what you will come to appreciate in Pages. It is intuitive and allows you to work seamlessly with MS Word and other document creation programs.
Summary:
You can do a lot with Pages and the export/import feature makes it a breeze to move documents. Some competitors to include: Office 2 HD—$7.99; Quickoffice—$14.99 or Quickoffice lite—free; Documents to go—premium $16.99; Documents to go suite $9.99; or Smart-Office—$9.99. I like the feel and functionality built into Pages—it just feels natural and works flawlessly. So what is there to not like? The price!
Dave Yearwood, associate professor and chair of the technology department, University of North Dakota.