Upcoming Live Online Seminars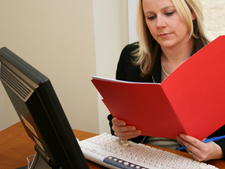 This seminar presents best practices for evaluating online teaching practices. Participants will learn to recognize the core teaching behaviors that are specific to the online classroom and they will learn to use proven evaluation methods and instruments that reliably determine the quality of online teaching.
August 18, 2015 • 1:00 pm Central • 40 Minutes • $199
---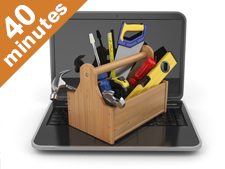 It is essential that faculty understand the best practices that underlie evaluations of effective online teaching. In this seminar, learn the strategies for garnering constructive feedback, make significant changes in the way you teach based on that feedback, and take more control for the results of your evaluations.
September 22, 2015 • 1:00 pm Central • 40 Minutes • $297
---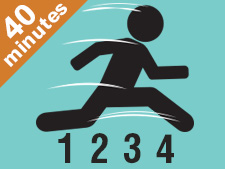 Where does your institution stand regarding state authorization for distance education? This seminar will provide you with a framework for deepening your understanding of state authorization and regulatory compliance, plus bring you up to date on SARA. You'll learn about four common trouble areas and explore realistic solutions to frequently occurring problems.
September 23, 2015 • 1:00 pm Central • 40 Minutes • $297
---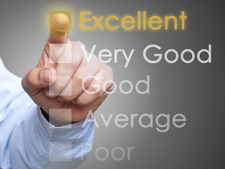 Instructors who want to ensure that their students are engaging fully with the course material need specialized assessment tools to evaluate their progress and make changes efficiently. This seminar takes a look at the assessment options available in the flipped classroom and how to use them for the best results.
September 29, 2015 • 1:00 pm Central • 60 Minutes • $397
---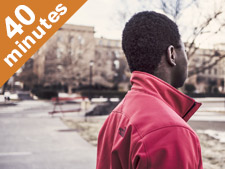 What if you could reach beyond the confines of the online classroom to engage more fully with your students? In this seminar, explore activities and projects that can help students develop a deeper connection to your coursework and subject matter by going offline.
October 6, 2015 • 1:00 pm Central • 40 Minutes • $297
---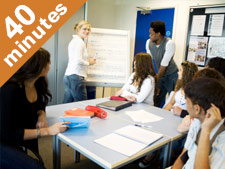 A lot of students (and faculty) hate group work. This seminar will introduce you to three different group work methodologies and help you identify which ones are appropriate for your course, your students, and your teaching style.
October 13, 2015 • 1:00 pm Central • 40 Minutes • $297
---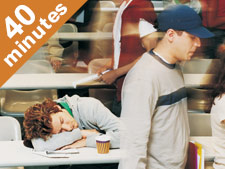 Policies alone will not elicit the best work from your students. However, there are ways to help your students recognize how their behaviors affect their grades and their overall success. This seminar will show you how to adjust your teaching style and assignments to keep your students focused before, during, and after class.
October 27, 2015 • 1:00 pm Central • 40 Minutes • $297
---
Editor's Picks
Below you will find a few of our most recent, top-rated online seminars. They're available on-demand, starting at $99. To see the complete library of archived seminars, visit Magna Publications.
---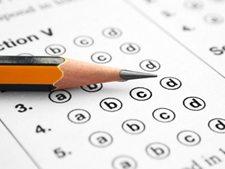 Multiple-choice exams continue to be a staple of college classrooms. However, there is a tendency for these exams to lack complexity and test recall rather than knowledge. After this seminar, you'll be able to write better multiple-choice questions that test a wider range of course material at a higher level of critical thinking. You'll also be able to achieve "proper construction" of multiple-choice exams to ensure your questions are challenging, relevant, and fair. Learn More »
---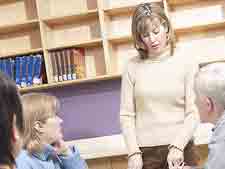 Faculty development centers rarely operate under financial models that allow them to prove that they are cost-effective. It is therefore important that faculty support centers be able to measure and communicate the value of what they do, particularly in today's budget climate. This seminar will give you a reliable framework for measuring tangible outcomes for your center and communicating these outcomes clearly to others. Learn More »
---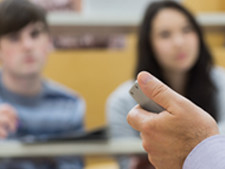 Led by Linda B. Nilson, PhD, director of the Office of Teaching Effectiveness and Innovation at Clemson University, this online seminar will prepare you to select, adapt, design, and integrate proven self-regulated learning assignments and activities into the courses you're teaching right now. Learn More »
---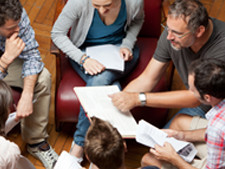 Team-Based Learning is a uniquely powerful and increasingly popular form of small group learning. When properly designed, it can help ensure students leave your class with conceptual and procedural learning, confident in their understanding of course content, and ready to apply it in meaningful ways. It's also a great teaching approach for the flipped classroom. Learn More »
---
Much of the literature about the flipped classroom has focused on traditional face-to-face courses. That doesn't mean that flipping doesn't work online—it's just a bit different. During this seminar, you will analyze current models for the flipped class and explore how to expand and adapt these models to include online learning environments. Learn More »
---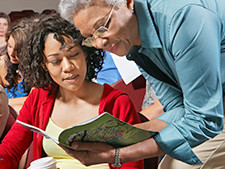 Critical thinking is a misunderstood skill set. Although educators agree on its importance, views remains split on what exactly critical thinking is, or how to effectively teach it to students. This seminar helps dispel much of the confusion surrounding critical thinking and gives you actionable strategies that you can use in your classroom to effectively teach and assess critical thinking. Learn More »