Magna Online Seminars
Magna Online Seminars have built a reputation for their quality, timeliness and relevance. Live and interactive, they feature leading educators and thought leaders delivering thought-provoking, practical presentations. Plus if you can't make the live event, all seminars are available on-demand for a full 30 days. Our Online Seminar Package also includes a copy of the recording on CD, plus the full transcript and supplemental materials. Satisfaction guaranteed or your money back.
---
Upcoming Live Online Seminars
---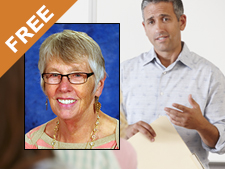 Maryellen Weimer on How to Keep Your Teaching Fresh
If you feel your teaching methods have gotten stale, join Maryellen Weimer, PhD, to learn how to inject new energy in your classroom. Register for this FREE, idea-generating Q&A session and benefit from Dr. Weimer's years of distinguished teaching experience.
Tuesday, March 3, 2015 • 12:00 pm Central • 30 Minutes • Free
---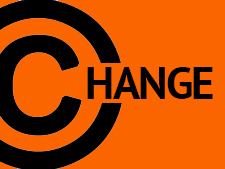 Changes to Copyright & Fair Use: What Faculty Need to Know
Sharing information is at the heart of what you do in higher education. Make sure you know how to do it while avoiding copyright infringement. This seminar will show you practical ways to approach the issues of copyright infringement and best practices in fair use, even while the legal interpretation of copyright law is in a state of flux.
Thursday, March 5, 2015 • 1:00 pm Central • 60 Minutes • $349
---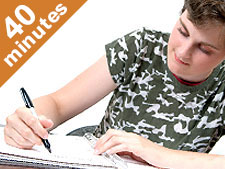 Prepared Students: The Secret's in the Assignment Strategy
It's no secret that prepared students learn more and achieve better outcomes. If you finding yourself spending too much time just delivering course material and not enough time analyzing or applying it, this 40-minute seminar will provide specific strategies for ensuring most students show up prepared.
Tuesday, March 10, 2015 • 12:00 pm Central • 40 Minutes • $199
---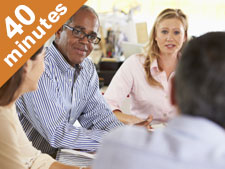 How to Effectively Lead Change in Higher Education
If you want to make things happen on your campus and help others embrace change, you need to know the steps to take that help ensure success. This seminar breaks change down into a process and then gives you a road map to follow.
Wednesday, March 11, 2015 • 12:00 pm Central • 40 Minutes • $199
---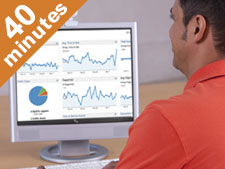 Using Student Analytics for Online Course Improvement
Course analytics can help you get proactive with your online learning students. See how data from learning management systems lets you identify students who may be falling behind before it's too late, and learn how to analyze the effectiveness of your online education practices.
Tuesday, March 24, 2015 • 1:00 pm Central • 40 Minutes • $199
---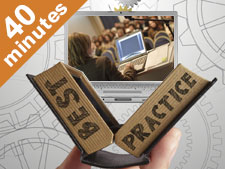 Best Practices in Flipped Class Design
See how the flipped learning model can meet the challenges of today's student body. Led by Robert Talbert, PhD, this seminar will give you the knowledge about how flipped learning works in different disciplines and the conceptual tools for constructing a flipped classroom of your own.
Thursday, March 26, 2015 • 1:00 pm Central • 40 Minutes • $199
---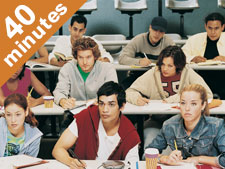 Everybody Present: Mindfulness in the Classroom
With so many easy interruptions to our concentration, it's no wonder that students can find it hard to follow a classroom discussion closely. This seminar will increase your awareness of the power of mindfulness techniques to enhance the teaching experience for you and the learning experience of your students.
Tuesday, April 7, 2015 • 12:00 pm Central • 40 Minutes • $199
---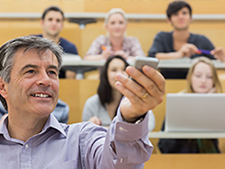 How to Improve the Learning Climate in Your Classroom
This seminar provides tools and concepts that are fundamental to creating and sustaining a positive classroom experience. Learn ideas that can be incorporated into your current classroom teaching style that will foster a better learning environment.
Wednesday, April 8, 2015 • 11:00 a.m. Central • 40 Minutes • $49
---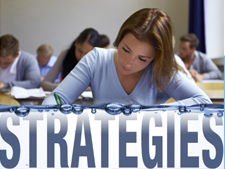 Below the Surface: Strategies for Deep and Lasting Learning
Learn how to identify and implement instructional strategies that hold students' attention, bolster retention rates, and lead to deep learning. This seminar will give you the classroom-tested strategies you need to keep your courses engaging and effective.
Tuesday, April 21, 2015 • 1:00 pm Central • 60 Minutes • $349
---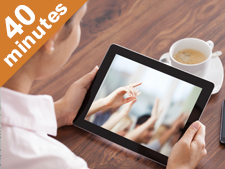 Online Discussion: Practices to Boost Learning & Engagement
Discussion board assignments play a vital role in the online classroom. Instructors who teach online need to make sure online discussion is genuinely promoting student engagement and helping reach the course's learning goals. Learn to use common coaching techniques to improve the quality of your online discussion groups, keep students on task, and advance learning.
Tuesday, April 28, 2015 • 1:00 pm Central • 40 Minutes • $199
---
Editor's Picks
Below you will find a few of our most recent, top-rated online seminars. They're available on-demand for just $99. To see the complete library of archived seminars, visit Magna Publications.
---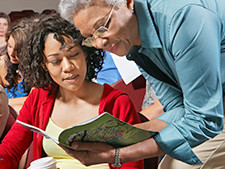 Designing & Teaching a Course with a Critical Thinking Focus
Critical thinking is a misunderstood skill set. Although educators agree on its importance, views remains split on what exactly critical thinking is, or how to effectively teach it to students. This seminar helps dispel much of the confusion surrounding critical thinking and gives you actionable strategies that you can use in your classroom to effectively teach and assess critical thinking. Learn More »
---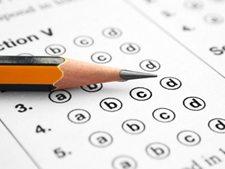 Writing Better Multiple-Choice Questions
Multiple-choice exams continue to be a staple of college classrooms. However, there is a tendency for these exams to lack complexity and test recall rather than knowledge. After this seminar, you'll be able to write better multiple-choice questions that test a wider range of course material at a higher level of critical thinking. You'll also be able to achieve "proper construction" of multiple-choice exams to ensure your questions are challenging, relevant, and fair. Learn More »
---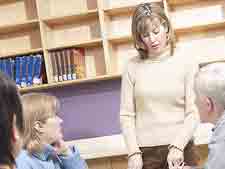 Outcomes-Based Assessment for Teaching & Learning Centers
Faculty development centers rarely operate under financial models that allow them to prove that they are cost-effective. It is therefore important that faculty support centers be able to measure and communicate the value of what they do, particularly in today's budget climate. This seminar will give you a reliable framework for measuring tangible outcomes for your center and communicating these outcomes clearly to others. Learn More »
---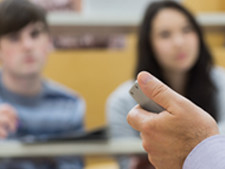 How to Integrate Self-Regulated Learning into Your Courses
Led by Linda B. Nilson, PhD, director of the Office of Teaching Effectiveness and Innovation at Clemson University, this online seminar will prepare you to select, adapt, design, and integrate proven self-regulated learning assignments and activities into the courses you're teaching right now. Learn More »
---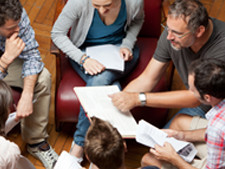 Team-Based Learning: Strategies for Getting Started
Team-Based Learning is a uniquely powerful and increasingly popular form of small group learning. When properly designed, it can help ensure students leave your class with conceptual and procedural learning, confident in their understanding of course content, and ready to apply it in meaningful ways. It's also a great teaching approach for the flipped classroom. Learn More »
---
The Flipped Approach to Online Teaching and Learning
Much of the literature about the flipped classroom has focused on traditional face-to-face courses. That doesn't mean that flipping doesn't work online—it's just a bit different. During this seminar, you will analyze current models for the flipped class and explore how to expand and adapt these models to include online learning environments. Learn More »