Upcoming Live Online Seminars
---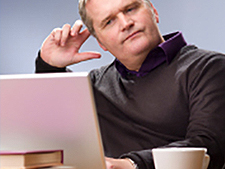 With more than seven million students enrolled in at least one online course each year, this is one teaching trend colleges and universities need to keep up with. But there are surprisingly strong pockets of resistance, and they could be holding you back. This seminar will show you a wide range of flexible strategies to help your institution adapt to many of the challenges associated with online learning.
Tuesday, June 9 • 1:00 pm Central • 40 Minutes • $199
---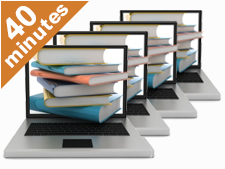 The cost of developing and launching online programs is significant. Schools need to be careful and deliberate about putting new programs online. This seminar will help you weigh the criteria that matter so that you make the best decision for your institution.
Wednesday, July 22 • 1:00 pm Central • 40 Minutes • $199
---
Editor's Picks
Below you will find a few of our most recent, top-rated online seminars. They're available on-demand, starting at $99. To see the complete library of archived seminars, visit Magna Publications.
---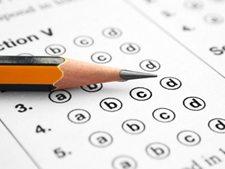 Multiple-choice exams continue to be a staple of college classrooms. However, there is a tendency for these exams to lack complexity and test recall rather than knowledge. After this seminar, you'll be able to write better multiple-choice questions that test a wider range of course material at a higher level of critical thinking. You'll also be able to achieve "proper construction" of multiple-choice exams to ensure your questions are challenging, relevant, and fair. Learn More »
---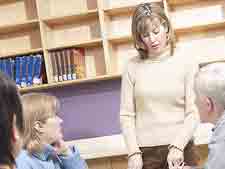 Faculty development centers rarely operate under financial models that allow them to prove that they are cost-effective. It is therefore important that faculty support centers be able to measure and communicate the value of what they do, particularly in today's budget climate. This seminar will give you a reliable framework for measuring tangible outcomes for your center and communicating these outcomes clearly to others. Learn More »
---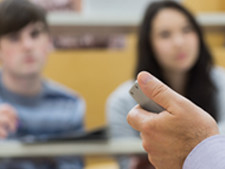 Led by Linda B. Nilson, PhD, director of the Office of Teaching Effectiveness and Innovation at Clemson University, this online seminar will prepare you to select, adapt, design, and integrate proven self-regulated learning assignments and activities into the courses you're teaching right now. Learn More »
---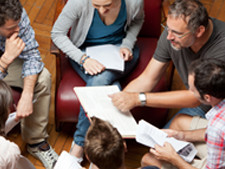 Team-Based Learning is a uniquely powerful and increasingly popular form of small group learning. When properly designed, it can help ensure students leave your class with conceptual and procedural learning, confident in their understanding of course content, and ready to apply it in meaningful ways. It's also a great teaching approach for the flipped classroom. Learn More »
---
Much of the literature about the flipped classroom has focused on traditional face-to-face courses. That doesn't mean that flipping doesn't work online—it's just a bit different. During this seminar, you will analyze current models for the flipped class and explore how to expand and adapt these models to include online learning environments. Learn More »
---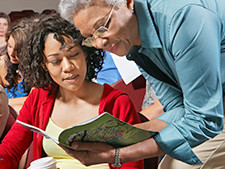 Critical thinking is a misunderstood skill set. Although educators agree on its importance, views remains split on what exactly critical thinking is, or how to effectively teach it to students. This seminar helps dispel much of the confusion surrounding critical thinking and gives you actionable strategies that you can use in your classroom to effectively teach and assess critical thinking. Learn More »