The 10th Annual Teaching Professor Conference
Why Attend
---
Here's what your colleagues had to say about the 2012 Conference: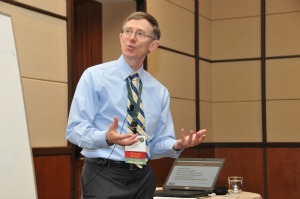 "I highly recommend The Teaching Professor Conference! The presentations are great and the opportunity to learn and share ideas with attendees will greatly enhance your teaching!"
-Sheila McLendon, Assistant Professor, Bainbridge College
"I have been to this conference three times, and the best thing about it is being able to connect with other educators to collaborate and share ideas on how to improve the post-secondary learning experience for both the students AND teachers."
-Melody Jewell, Assistant Professor, South Dakota State University
"I liked how practical and timely the workshop content was. These were ideas and principles that could be implemented immediately in my courses. I also loved how open everyone was to new ideas and thinking outside of the educational norms that often dominate the teaching landscape."
"The fact that all the presenters "walked the talk" to try to make all sessions interactive, even with large number of attendees, was very motivating."
"This was certainly the most useful conference I have ever attended. I loved it."
This conference has a perfect blend of philosophical/inspirational ideas mixed with practical techniques that can be 'implemented on Monday.'"
"The Teaching Professor Conference is a wonderful opportunity to learn what can be done in the classroom with the right strategies and attitudes; the sessions provide inspiration to those at all points of their teaching careers, and each session places student learning at the center of the conversation."
"Aside from some wonderfully engaging and thought-provoking sessions, it was a great experience to be surrounded by so many people who share a passion for creating effective and meaningful learning opportunities."
"This is the first conference I've been to in which there was genuine interest in what we as faculty members can be doing to help benefit our students' learning. Everyone seemed open to discussing not only tips, but also challenges, and this was quite helpful. I was also very pleased that the content of so many of the workshops I attended really could be looked at through a variety of disciplinary lenses."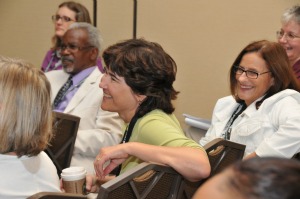 "As someone new to teaching (only 2 yrs), I absolutely LOVED that I have so many tools to add to my very basic toolbox. I have been mainly using a lecture/PowerPoint format and have been struggling with ways to engage my students more. I have not had any courses on how to teach and being an adjunct faculty member there are not as many opportunities that fit into my schedule for faculty development. Many of the presentations provided handouts with step-by-step instructions on how to implement the active learning strategies. I found this to be extremely helpful. I have been thinking about all the ways I can utilize these new strategies in my class already! I feel excited and inspired and am so thankful I attended."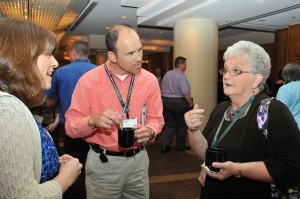 "PRACTICAL ideas for improving student learning! Enthusiasm for teaching and learning!"
"This stimulated a lot of thought, and I came home with practical ideas that I can implement right away. For me, that's the most important thing."
"The speakers are all excellent and very relevant to what is going on in education today. The speakers as well as the participants share information readily, are accessible, and willing to share. The atmosphere is exciting, the topics are outstanding, and the energy level is very motivating."
"I will always make this conference a priority as long as I am teaching. It is well worth it because it provides you with solid material that you can instantly use in your classroom."
---
Statistics from the 2012 Teaching Professor Conference
Nearly 870 people were in attendance.
93.1% reported they were likely or extremely likely to implement the ideas presented at the conference.
Overall, attendees rated the conference, on a scale of one to five (five being the best), as a 4.21.
Three fourths of attendees plan to attend a future Teaching Professor Conference.
442 different higher education institutions were represented.
Attendees came from 49 of the 50 states (we missed you, Hawaii!) and 7 different countries.
The 2013 Teaching Professor Conference in New Orleans on May 31 to June 12 will be the 10th Annual.
---
Additional comments from 2012 attendees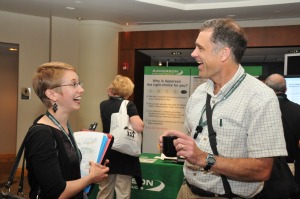 "The sessions are based on good research and practice, and they provide PRACTICAL applications that I can take to my classroom and implement. No one was simply reading from a recent academic paper. The presenters were obviously passionate about what they shared."
"The workshops were well presented, organized, and research based. Whoever makes the decisions about presenters should receive a gold medal! I find it astonishing, based on my attendance at one or more conferences a year for the last 15 years, that not one workshop was a dud! Bravo!"
"The ability to learn new teaching strategies and the networking was great. In my four years of teaching, this was the most impactful conference for me."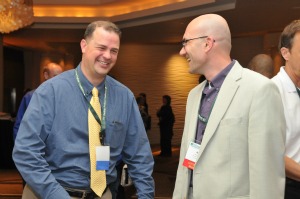 "I always enjoy the Teaching Professor Conference because it is attended by educators who really want to be better teachers, just like me. There aren't arrogant administrators making judgments. I enjoy the new-to-me ideas presented in the sessions as well as networking with colleagues."
"I liked the variety of topics, the passion with which the presenters offered their ideas and research, the opportunity to network, and the chance to understand what colleagues all over the nation are thinking about higher education and its challenges."
"I liked the variety of topics, the passion with which the presenters offered their ideas and research, the opportunity to network, and the chance to understand what colleagues all over the nation are thinking about higher education and its challenges."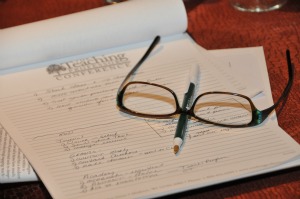 "I appreciate the fact that the workshops were so practical, and that I could come away with a variety of things to consider and implement. In addition to specific changes I will incorporate into courses next fall, I also have some ideas about how to be an ambassador for the scholarship of teaching and learning on our campus."
"In attending The Teaching Professor Conference, I seek out information on how to increase the relevancy of teaching and learning, as well as providing students with opportunities to actively engage in an academic discipline to increase their critical reflection in their retention and analysis of concepts. It is wonderful to be surrounded by sympathetic articulate people with a passion for teaching and a desire to share and to learn new strategies of engagement and education."
"This was my first time at the conference. I will definitely be coming back every year."