The 2015 Teaching Professor Conference
Plenary Sessions
May 29-31, 2015 in Atlanta, Georgia
---
Opening Plenary Session
Friday, May 29, 2015
5:15 p.m. – 6:30 p.m.
Making Learning Stick: Evidence-Based Techniques to Improve Student Learning
Presenters: Mark A. McDaniel and Henry L. Roediger, III, Washington University in St. Louis and co-authors of Make It Stick: The Science of Successful Learning.
Many students report that their typical study activities (such as underlining and rereading text and lecture notes) involve recycling of information while they are trying to learn. However, much research in cognitive psychology shows that these activities do little to improve long-term learning and that other techniques work much better. Repeated studying (cramming) and other common study techniques can work well in the short term, on an immediate test, but the learning is fleeting and the material will soon be forgotten.
The types of learning strategies that are effective involve active processing: Elaboration of studied material; spaced study of material rather than massed (back to back) repetition; mixing up topics during study; and practicing retrieval from memory rather than trying to stuff more material in. We will illustrate these principles both with examples and with results from both basic and applied research, studies conducted in classrooms. The strategies we advocate do involve effort, but they can usually be readily incorporated into classroom practice and into students' study habits.
About the Presenters: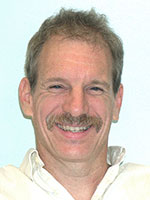 Mark McDaniel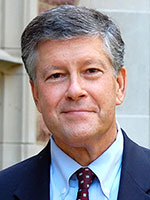 Henry Roediger, III
Mark A. McDaniel and Henry L. Roediger, III, co-authored, with Peter Brown, Make It Stick: The Science of Successful Learning. Published in 2014, the book is an engaging explanation of recent research on learning and retention that turns on its head much of the received wisdom on how students learn.
Mark McDaniel is a professor of psychology and the founding co-director of the Center for Integrative Research on Cognition, Learning, and Education (CIRCLE) at Washington University in St. Louis. McDaniel is internationally known for his work in the application of cognitive psychological principles to education. During the past 25 years he has published numerous papers and chapters related to education, including topics such as effects of pre-questions on learning, discovery learning, feedback, mental models, analogical learning, and classroom studies on testing effects.
Henry L. Roediger, III is the James S. McDonnell Distinguished University Professor and dean of academic planning at Washington University in St. Louis. Roediger's research has centered on human learning and memory, and he has published about 300 articles and chapters, mostly on various aspects of cognitive processes involved in remembering. Much of his recent research has focused on applying principles of cognitive psychology to education. In particular he has studied how the effects of retrieval practice via testing lead to enhanced long-term retention.
---
Breakfast plenary
Saturday, May 30, 2015
8:30 a.m. – 9:30 a.m.
Teaching and Assessing Critical Thinking: We Can Help Students Become Better Thinkers
Presenter: Diane F. Halpern, Dean of Social Sciences, Minerva Schools at Keck Graduate Institute
It is difficult to imagine any area where the ability to think clearly is not needed. Yet, few of us have ever received explicit instructions designed to improve the way we think. Traditionally, our schools have required students to learn, remember, make decisions, analyze arguments, and solve problems without ever teaching them how. There has been a tacit assumption that adult students already know "how to think." Research has shown, however, this assumption is wrong. But, how do we help college students develop the skills of critical thinking and how can we know if we have been successful?
Like so many other in life, there is good news and there is bad news: The good news is that the data are clear: we can teach critical thinking skills so that they generalize across domains and last long into the future. The bad news is it isn't easy and it isn't automatic. We will discuss how to teach critical thinking for transfer and how to assess if we have been successful. In this session, we will consider pedagogy for enhancing critical thinking and ways to determine student success.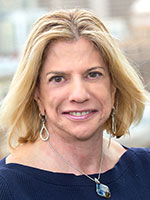 About the Presenter:
Diane F. Halpern is the dean of social sciences at the Minerva Schools at Keck Graduate Institute. She is a past president of the American Psychological Association and the Society for Teaching of Psychology. She has won many awards for her teaching and research, including the 2013 James McKeen Cattell Award from the Association for Psychological Science, the 2013 Arthur W. Staats Award from the American Psychological Foundation, the 2002 Outstanding Professor Award from the Western Psychological Association, and the 1999 American Psychological Foundation Award for Distinguished Teaching. Diane has published hundreds of articles and over 20 books including, Thought and Knowledge: An Introduction to Critical Thinking (5th Ed., 2014) and Sex Differences in Cognitive Abilities (4th ed.).
---
Breakfast plenary
Sunday, May 31, 2015
8:30 a.m. – 9:30 a.m.
Introversion and Extroversion: Implications for Teaching & Learning
Presenter: Nicki Monahan, Faculty Development, George Brown College, Toronto, Canada
Susan Cain's New York Times bestseller Quiet: The Power of Introverts in a World that Can't Stop Talking reignited interest in Carl Jung's categorization of human temperament into two categories: extroverts and introverts. For educators, her work raises interesting questions about the experiences of introverted students in our classrooms. In this plenary address, Nicki Monahan will engage audience members from all disciplines to explore their own learning preferences, and to consider the impact of temperament on teaching and learning.
Through reflection and active learning, participants will gain insight into the strengths and challenges facing students across the introversion/extroversion spectrum and consider practical strategies to create more inclusive learning environments. Our goal is not to turn introverts into extroverts, or vice versa, but to maximize learning for all students and to help them develop the skills often identified by potential employers — teamwork, problem solving, and interpersonal communication.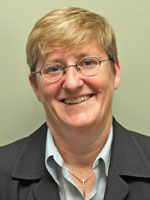 About the Presenter:
Nicki Monahan is a faculty advisor in staff and organizational development at George Brown College, Toronto, Canada. She works directly with faculty, providing training, support, and consultation to help advance the college's strategic goal of excellence in teaching and learning. During a 15-year teaching career in the community college system, Nicki has received numerous teaching awards. With a background in counseling psychology, her areas of expertise include child and adolescent development and counseling skills. In her teaching practice, and in her work with faculty, Nicki embraces collaboration in creating positive learning environments and is committed to inclusive practice.