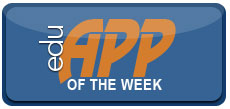 Product

Evernote
(Android, iOS & others)

Category

Productivity

Overview

Provides a quick and easy way to create, synchronize and share notes and other content.

Learning Curve

Easy to learn, online tutorials available.

Rating (5 star scale)

Cost

Free
For those of you who have devices running on the Android operating system, you'll be happy to learn that we plan to feature Android apps here on a regular basis. Google reported last month that there are more than 450,000 applications available for Android devices, but which ones are worth your time?
One of my personal favorites is Evernote, a free app that helps me keep my work life and home life organized. It's available for Android, iOS, Mac, Windows, BlackBerry, Windows Phone 7, and more. It was named to the New York Times' Top 10 Android Apps in 2010 and received a Crunchies Award from TechCrunch just this year.
Evernote acts as a personal mobile file cabinet. You can download and install the app on all of your devices and computers. When you open Evernote through secure password-protected access, it allows you to create notes on the device you are using. That note then synchs with all your other devices on which you've downloaded the app. When you create a new note or edit one on any of the devices, it will synch automatically across the other devices. That means you can see and access your notes on all of your devices. Evernote also allows you to save web pages, photos and audio clips, and you can easily share notes and notebooks with other Evernote users, which is great for collaborative projects.
I have the Evernote app installed on six devices: my mobile phone, my desktop computer at work, my desktop computer at home, my laptop computer, and my netbook.
In using Evernote, I have setup my account to store a variety of separate notebooks for work and home items. My work files include a number of technology related PDF documents, notes on ideas that come to me throughout the day, equipment inventory items, and other things that help me stay organized and productive. My home files include things like recipes (as I love to cook), screen captures of web pages, notes of items that I need to talk to my family members about, measurements and a to-do list for a basement project I'm working on.
The free Evernote app gives you 60 MB of storage for your account every month. I consider myself a heavy user and I'm currently using only 1 MB per month. The free account allows up to 250 synchronized notebooks to be stored and shared, and you can tag your items so they're easier to find.
An Evernote Premium upgrade will provide you with a larger upload capacity to your account, more file sharing options, plus PDF search and image recognition for $5 a month or $45 a year. The company also has site licensing and educational discounts.
For those looking to get started with Evernote, the website features a number of forums, including a resource page loaded with ideas for educators. You'll also find instructional videos on a variety of topics that help you get the most use out of the app. To learn more about Evernote for higher education, go here.
If you use Evernote, please share your thoughts in the comment box below. Assignment strategies are particularly welcome.
Tom Vodak is the technology coordinator of Magna Publications, the parent company of Faculty Focus.